Our team works collaboratively with you to develop a strategy for communications that supports your goals, reaches your target audiences, and expands your sphere of influence. Stratcom's in-house experts bring lessons from delivering hundreds of campaigns, large and small — from wards through to national and international efforts.
Whether it's facilitating a core team of knowledgeable experts within your ranks or conducting research with your intended audience, it all starts with analysis: who can you reach, by saying what and who should say it? From message box through core narratives by audience, you will come away with a document outlining your keys to effective persuasion: connect, contrast and fix and a timeline and set of tools to do that communications delivery.
Register to hear from our team.
Stratcom Newsletter Horizontal

Develop the client's goal and audiences
To recommend the right actions, we'll need to understand your campaign goals, who you are trying to reach and how that audience views you and your issue.

Crafting the right approach
Working together, we can build a narrative, message box, arguments and overarching communications strategy that fits your goals, your resources, and your target audiences. We construct the right plan to match your budget.

With the plan in place, we execute on the communications program utilizing the most effective tools and technology to ensure your message reaches its target audience.
Communications strategy
in Action
Communications strategy in Action

Unions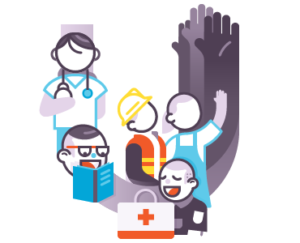 Our team can develop new message boxes and campaign narratives (or refresh old ones), guide elected leaders through media training and ongoing coaching.

Advocacy organizations

Government & govt agencies
At an important juncture in our growth, Stratcom led our team through a facilitated workshop to develop a message box and refine talking points after a great listening exercise of Key Informant Interviews with a cross-section of our central players. As our organization grappled with multiple audiences and a changing mandate to support new health technologies for older adults, Stratcom gave us structure and clarity in our communications and outreach.
Greg Christie
Chief Technology Officer
Digital Health Circle