Do your strategy and message resonate with your target audience? Do they give you the most likelihood of success. Don't just guess for an answer. With our help, you can find out.
Stratcom expert in-house team designs custom survey research programs that help you design strategy and message for your campaign or program. We can help you pinpoint key audiences, systematically explores attitudes, perceptions, and awareness of issues and policies. We can also help you develop and refine an effective communications platforms. We are experts at designing polls that help you find out what you need to know. We can managing complex, multi-modal, and time-limited projects in diverse and often demanding contexts.
By providing step-by-step guidance on designing the poll, drafting and fielding the instrument, analyzing the results, Stratcom's experienced team ensures your research goals are met with the highest reliability and quality.
Register to hear from our team.
Stratcom Newsletter Horizontal

Working with you, the Stratcom team develops a research plan based on the goals and objective related to your organizational or campaign needs.

Keeping in mind best practices from our 25+ years of experience, fielding and analyzing more than 1000 polls, we draft the questionnaire in collaboration with you.

We field the survey using the methodology best suited to the goal, audience and budget to capture quality responses to your research questions.

Once the fielding window is complete, we deliver topline results, cross-tabulations by key variables, a slide deck of charts, tables and analysis and a live presentation of findings with your expert interpretation and recommendations.
There are many benefits to this methodology, including higher response rates, a greater variety of question types and the option to participate on both desktop and mobile devices.
Automated phone polling (IVR)
IVR polling is a cost-efficient way to quickly conduct short, simple surveys with your target audience.
Using experienced call centre agents to administer a survey can help to increase response rates when trying to poll hard-to-reach populations.
A relatively new way of polling that utilizes the method of communication that is most often used in today's world.
Most-recommended with member or donor lists. Using a combination of polling methodologies improves response rate and reliability of the data by providing multiple avenues of participation.

Election campaigns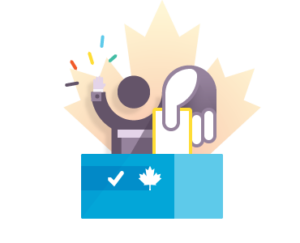 An early "benchmark" poll to understand the attitudes in your constituency, and develop your early messaging and strategy is key to success. Later smaller polls can track changes, monitor progress and suggest course corrections. Stratcom has pioneered and has a proprietary approach to daily or weekly tracking of online polling during large election campaigns that can give early warning, and helps us give you the best advice of how the political landscape, and campaign dynamics, are changing and need to be responded to.

Government & govt agencies

Advocacy organizations

Unions

Charity
The tracking polling with Stratcom is invaluable. We turn to it regularly to refine our communications, advocacy and organizing. Because we are in the field each quarter, we can see new opportunities as they arise and respond quickly.
Sussanne Skidmore
Secretary-Treasurer
BC Federation of Labour