Qualitative research in the form of focus groups is essential to exploring the motivations and feelings behind why people think and act the way they do — and what can persuade them to change those views.
In a guided, but open-ended flowing conversation, focus group moderators are able to direct the topics to cover the specific issues and messages that your organization or campaign are focusing on. This conversation, wherein respondents build upon thoughts expressed by others in the group, generates a real dialogue that provides insights that can be crucial to your efforts.
Register to hear from our team.
Stratcom Newsletter Horizontal

Understand client goals and audiences
Understand your project or campaign goals, target audience and the types of questions you are trying to understand.

Stratcom will develop a methodology, recruit specifications, and moderator's guide that will aim to answer your research questions.

Once drafted, the client has the opportunity to provide feedback on the materials developed for the focus group. Stratcom will integrate the feedback and go into recruiting and fielding.

Stratcom will coordinate the focus groups and provide the client with viewing access.

Upon completion of the groups, Stratcom will deliver a report of the key insights from the research.
Stratcom delivers live video focus groups with 6-8 respondents similar to the in-person model. Completely cloud-based for ease, clients view the discussion live in a separate 'back-room'.
Text-based chat focus groups allow for larger discussions with 13 participants, including those with mid-quality internet. This format is ideal for issues or subjects that are sensitive in nature.
Asynchronous online bulletin boards
Respondents log in for 15 minutes a day to respond to moderator-posted questions and exercises. This method is ideal for building in-depth understanding and how advertising or messaging content changes are responded to over time by the participants.

Election campaigns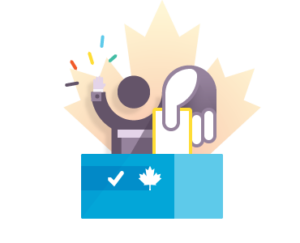 We test your ads and messages to make sure they are on the mark, mid-campaign focus groups, can identify course corrections that could be crucial to a successful outcome.

Government & govt agencies

Unions

Advocacy organizations
I was very pleased with the work. Right from the initial concept and preparing the moderator's guide, Stratcom quickly grasped what we were trying to achieve. The recruiting was well done and the communications in advance of the groups was superb, as was the conducting of the groups. My expectations were exceeded.
Bob Ransford
Vice President