There is no publicly available "phone book" of mobile phone numbers in Canada — but with MobileReach, Stratcom's new, innovative tool, you can reach mobile phone users across the country and build a list of engaged supporters.
While a mobile phone number is one of the most valuable piece of data you could get, collecting mobile phone numbers is not easy. Methods could include collecting mobile numbers by asking for them in person (i.e. at an event or through a phone call), making sure they are on your online or offline forms, or through bulk email requests.
With MobileReach, however, you have a new and powerful tool to help grow your list of new mobile phone supporters at scale. Stratcom's MobileReach can generate a list of hundreds, thousands, or even millions of likely mobile phones in Canada, which then can be contacted to find a new audience that cares about your causes.
Register to hear from our team.
Stratcom Newsletter Horizontal

Determine list size & geography
Let us know what geographic area your campaign encompasses, and what your direct communications channels you envision utilizing, including communications by text. We can also provide recommendations on this based on your campaign goals.

Stratcom generates MobileReach list
Stratcom will generate a MobileReach list of likely cell phones with the highest likelihood of being available in the targeted rate centres (phone number's place of origin) that your campaign encompasses.

Once you have the list, begin engaging to identify supporters — start texting and/or live phoning, send a Broadcast Voice Message, add to your Telephone Town Hall audience.

Add to your list of supporters
Positive respondents can be added to your supporters' list. Results from your MobileReach campaign can also be used to build the most engaged Facebook lookalike audiences.

Political campaigns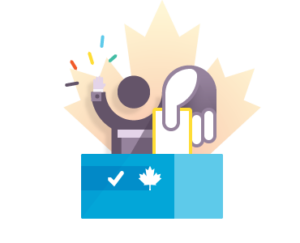 Identify more voters and supporters, especially if you don't have a voters list available.

Government & govt agencies

Advocacy organizations
We worked with Stratcom to develop a winning strategy to reach voters in the Mayor's race for Cape Breton Regional Municipality. We needed data to help us identify Amanda's voters and encourage them to vote. Stratcom's team delivered our message to both their landline list and MobileReach cell phones. Stratcom's team was professional, personable, responsive, and gave us expert advice on connecting through these invaluable tools.
Alyce Maclean
Campaign Manager
Amanda McDougall for Mayor 2020