Short codes are five-digit numbers that can send and receive text messages. They're designed to be easy to remember and can be used to as part of a multi-channel campaign to promote your organization and/or campaign to the wider public, allowing you to find and engage with new potential supporters. Stratcom has one of the only short codes currently available to non-profits in Canada, which is available to our clients.
Charities, non-profits, labour unions, political parties, candidates and arts organizations can use Stratcom's Short Code, 90993, to let people connect and learn more about your organization or campaign, sign up to your list, and make online donations. Rent the short code monthly and select a keyword (or more!) specific to your campaign or organization. Once someone texts your keyword to the Stratcom short code, they will receive a pre-written automatic text reply that can include a call-to-action or link to a petition, quiz, survey, donation form or more.
Not only are you making it easier for people to reach you, you automatically capture call phone numbers for each time they do, which can create huge value in outbound and Peer-to-peer text campaigns in the future, and live calling programs for advocacy and fundraising.
Register to hear from our team.
Stratcom Newsletter Horizontal
Rent Stratcom's Short Code
Determine length of time you'd like to use the short code and select a designated keyword(s) to advertise your campaign or organization, such as LEARN, VOTE, GIVE. Set up auto reply text to each keyword.

Promote the short code and keyword(s)
Advertise your keyword(s) and short code far and wide — on radio ads, DRTV, display ads (billboards, newspapers, printed materials), at in-person events, on social media.

Wait for people to text in
Anyone who texts the keyword to the short code will get a follow-up text through which you can prompt a call to action, receive donations, and much more.

Those who texted in to the short code and express support in your cause or organization can then be escalated up the pyramid of engagement via another channel.
Stratcom's Shortcode
in Action
Stratcom's Shortcode
in Action

Political campaigns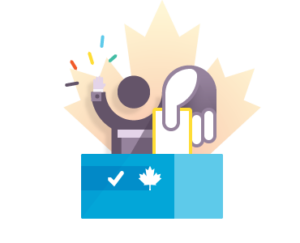 Promote the short code on podium signs and elsewhere during rallies, speeches, in your printed materials, and other events for supporters to text in to.

Labour unions

Advocacy organizations