Telephone Town Halls (TTHs) are a cost-effective way to interact with thousands of people in a highly personal way. TTHs are a cross between a large conference call and your own private talk radio show. For less than the cost of hosting an in-person meeting, you can achieve the reach of a radio ad, the energy of a in person rally and the intimacy of speaking directly with a supporter.
Stratcom pioneered the use of telephone town halls in Canada, having brought them here in 2010 and deployed in a large scale in Jack Layton's "Orange Wave" national campaign in 2011. Stratcom still leads in the use of TTHs today, delivering hundreds of events per year, and more than 1500 in total with our team of experienced strategists and technicians, who ensure you have the best approach and the best event.
As a tool in larger campaigns, or as a stand-alone event, Telephone Town Halls provide a valuable way to connect with anyone who has a phone. Paired with other telephone and digital engagement tools, Stratcom's TTH service can provide you with the opportunity to not only reach out to people, but also to gather audience commentary and insight. And TTHs capture participant data on an individual level, allow precise follow up communications and targeting. Our post-event reports package includes various metrics to identify your most engaged supporters and inform future communications, engagement and fundraising strategies.
Register to hear from our team.
Stratcom Newsletter Horizontal

The day before your Telephone Town Hall
We will send your participants a recorded call (in your voice) advising them of your upcoming town hall event.

Participants will receive a recorded call asking them to hold the line to be transferred into the live event. Once your TTH begins, they will seamlessly be transferred in.

During your Telephone Town Hall
You can poll your callers — even on the fly! You also have the opportunity to answer your member's questions Live, via a moderated Q&A.

You will receive all of the data; who joined, how long they stayed on, how they answered your poll questions, all of their screened questions and any voicemail messages they left, as well as a full audio recording of the event.

Election campaigns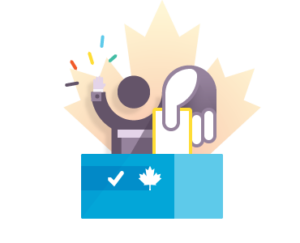 TTHs give you an unparalleled way to reach thousands of, or harder to reach, lower information, voters and have them hear directly from your candidate. Participant data on individualized level becomes a significant input to your voter contact program.

Labour organizations

Government

Non-profits & Charities
On behalf of the BC Hydro project team, I want to say thanks to Stratcom for pulling together our first ever Telephone Town Hall. We felt the event went well both in terms of meeting our outreach objectives and being executed so smoothly. The Stratcom team exceeded my expectations. The team's professionalism was really evident! This positive experience has generated interest internally to leverage this solution for other engagements, so we expect to work with Stratcom on more Telephone Town Halls in the near future.
KC Sato, Manager
Corporate and Market Research